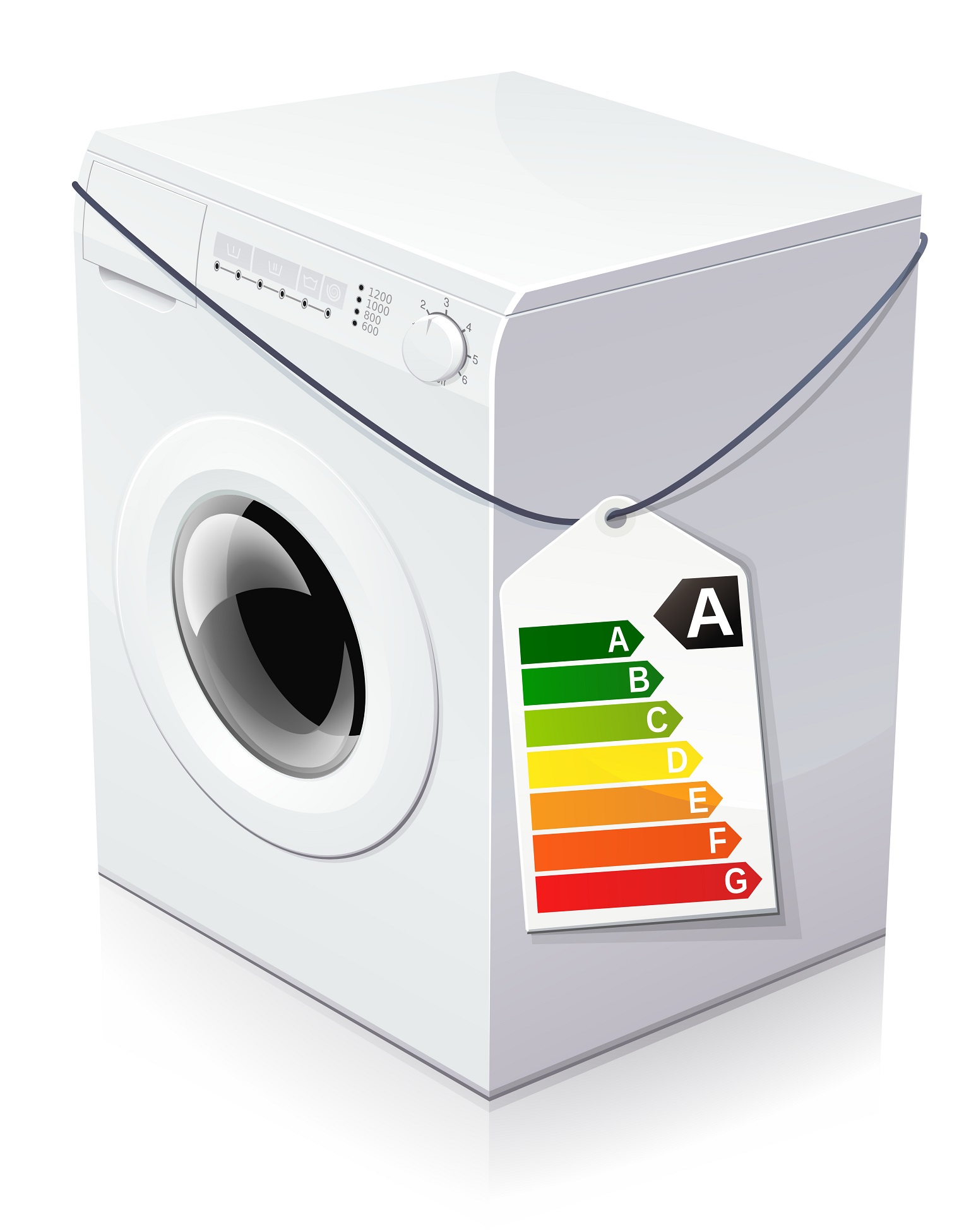 For ANEC, Energy is a cross-cutting issue affecting several fields - Sustainability, Domestic Appliances and Digital Society.
In cooperation with its partners BEUC and ECOS, ANEC has been implementing several projects in the area of Energy Efficiency to ensure energy-related products, smart energy systems and related regulations deliver major benefits for consumers and the environment.
The Energy Labelling Directive 2010/30/EU, and Ecodesign Directive 2009/125/EC, are complementary EU policies. While Ecodesign takes the least-performing energy-related products out of the market, the Energy label enables consumers to make informed choices when buying an appliance. ANEC supports the overarching goals lying behind the two policies, contributes and follows developments closely.
Consumers should be presented with labelling schemes that are comprehensible, clear, non-deceptive, focused on parameters of direct consumer relevance and which take into account the performance of the product.
However, the current energy label is confusing for consumers as it permits a different scale to be used to show the energy efficiency of each product category ("A to G", as well as additional "A+", "A++" etc. classes). In July 2015, the European Commission put forward an initial proposal that reflected some ANEC positions, including returning to the well-known closed A-G scale.
ANEC and BEUC called on the Parliament and the Council to support the Commission's proposal. In July 2016, the Parliament gave the mandate to the rapporteur to start the negotiations.
Following two years of negotiation, which ANEC followed closely, the three EU institutions have struck a deal in 2017 on the EU Energy label. The well-known A-G scale will return to the shops!
As a partner in a European consortium project, ANEC ensures the representation of consumer interest in the implementation of the Ecodesign Directive (2005/32/EC). The overall goal of this three-year project (2017-2019) is to ensure that the points of view of the European consumers are well represented in the preparatory process leading to implementing measures under the Ecodesign Directive, both in the project phase of the various preparatory studies and in the Consultation Forum.
With the Ecodesign Directive (2009/125/EC), the European Commission is addressing energy-using and energy-related products that have considerable impacts on the environment and on the energy consumption in the internal market. The Ecodesign process addresses ways to improve the environmental performance of many consumer products, such as washing machines, TVs and vacuum cleaners, by assessing environmental aspects over the entire lifecycle, taking into consideration which improvements are feasible.
Thanks to Ecodesign transforming the market by removing the least-performing products from sale, consumers are saving money annually, as demonstrated by a study commissioned by ANEC and BEUC on the benefits of Ecodesign to the average household. In addition to financial benefit, Ecodesign also provides information to consumers, and helps improve the overall quality and durability of consumer products.
For information on the consortium representing consumer interests in the Ecodesign process, and to access ANEC/BEUC position papers, please visit the Ecodesign website.
ANEC works with ECOS – the European Environmental Citizens' Organisation for Standardisation – in a project to represent environmental and consumer NGOs in the development of standards to Ecodesign, including test methods for the energy performance of energy-related products.
This project is funded by the European Commission under specific grants addressing action 36 of Horizon 2020 Work Programme, "Technical support to stakeholders on standardisation work for energy related products".
ANEC focuses on items of high consumer relevance, including work in CEN-CENELEC TC 10 on material efficiency aspects for Ecodesign. This Committee was tasked with developing horizontal standards on material efficiency aspects of energy-related products. These generic standards will lay the basis for metrics to assess a product's resource efficiency. ANEC participates in the work on durability; upgradability, repairability and re-use and documentation/marking information relating to the product's material efficiency. ANEC also focuses on the Ecodesign aspects of product groups, such as white goods & smart appliances in CENELEC TC 59X "Performance of household and similar electrical appliances". ANEC participates with consumer representatives in its WG 1 on Washing machines, WG 2 on dishwashers, WG 6 on vacuum cleaners and WG 7 on smart appliances, giving input to areas of consumer interest to these technical bodies. ANEC also monitors CENELEC TC 59X WG 12 on Electric room heating appliances.
From 2013 to 2016, ANEC was part of a project that aimed at increasing the involvement of civil society in market surveillance activities related to Ecodesign and Energy Labelling, with the goal of improving levels of compliance in the EU. The project, funded by the Intelligent Energy Europe programme, included specific activities and operations that civil society organisations conducted towards this objective. This project brought together a consortium of environmental, consumer and energy non-profit organisations in several countries. More information on the Market Watch website.
ANEC is represented in, or monitors, the work of various Technical Committees dealing with energy issues:
European Commission's Ecodesign Stakeholder Consultation Forum
CEN/CENELEC Ecodesign Coordination group Task Force 4
CEN/CENELEC JWG 10 'Energy-related products - Material Efficiency Aspects for Ecodesign'
CEN TC 109 'Central heating boilers using gaseous fuels'
CEN TC 57 'Central heating boilers'
CLC/TC 59X 'Performance of household and similar electrical appliances'
CEN TC 113 'Heat pumps and air conditioning units'
CEN TC 312 'Thermal solar systems and components'
CLC TC 34A 'Lamps'
IEC TC 34 'Lamps and related equipment'
CLC TC 100X 'Audio, video and multimedia systems and equipment and related sub-systems'
IEC TC 100 'Audio, video and multimedia systems and equipment'
CEN TC 295 'Residential solid fuel burning appliances'
CLC TC 61 WG 6 'Surface cleaning appliances'
CEN-CENELEC-ETSI Smart Meter Coordination Group
European Commission Smart Grid Task Force
IEC TC 59 WG 15 'Connection of household appliances to smart grids and appliances interaction'
CEN-CENELEC-ETSI Smart and Sustainable Cities and Communities
On 30 November 2016, a new work plan for Ecodesign was published as part of the EC "Winter Package". The work plan gives a mandate to continue with Ecodesign measures which will benefit consumers and the environment. Guidelines on voluntary agreements were also published that took most of our recommendations into account. In addition, a draft Regulation on tolerances was published, reflecting the positions of ANEC & BEUC, to stop some industry practitioners from exploiting test tolerances.
For more information, visit the EC webpage under Ecodesign.
A study by ANEC & BEUC confirms how crucial it is to safeguard Ecodesign. Indeed, a typical household saves at least €330 annually thanks to Ecodesign, and by doing nothing! This is because Ecodesign requires manufacturers to produce less energy-hungry products. If consumers choose the top class of the Energy Label, their savings can jump to over €450 per year.
In addition to the economic benefits, Ecodesign delivers qualitative benefits to consumers such as quieter vacuum cleaners. The study also highlights that savings for consumers could be far higher if Ecodesign requirements were more ambitious and timely in their delivery.
- Our factsheet
- ANEC/BEUC study executive summary
- The full ANEC/BEUC study
The CEN-CENELEC-ETSI Smart Meters Coordination Group has published its fourth report on privacy & security. It includes a summary of minimum security requirements, an update on the European Commission's work in this field and the status of European security standardisation.
ANEC commented on the draft, noting that ongoing work to strengthen privacy will be required alongside the testing of data protection measures. We also highlighted the current approach for addressing security issues in standardisation relies on Member States notifying standardisation bodies, and is therefore entirely reactive. We therefore recommended a more proactive approach whereby the Smart Meter Coordination Group actively seeks information from Member States on security and privacy issues that impact standardisation.
The report has been launched together with the "Report on Minimum Security Requirements for smart metering" and the Repository with links to the original requirements from member states with the minimum requirements. For more see here.
To access position papers related to Energy, please click the link, Position papers.