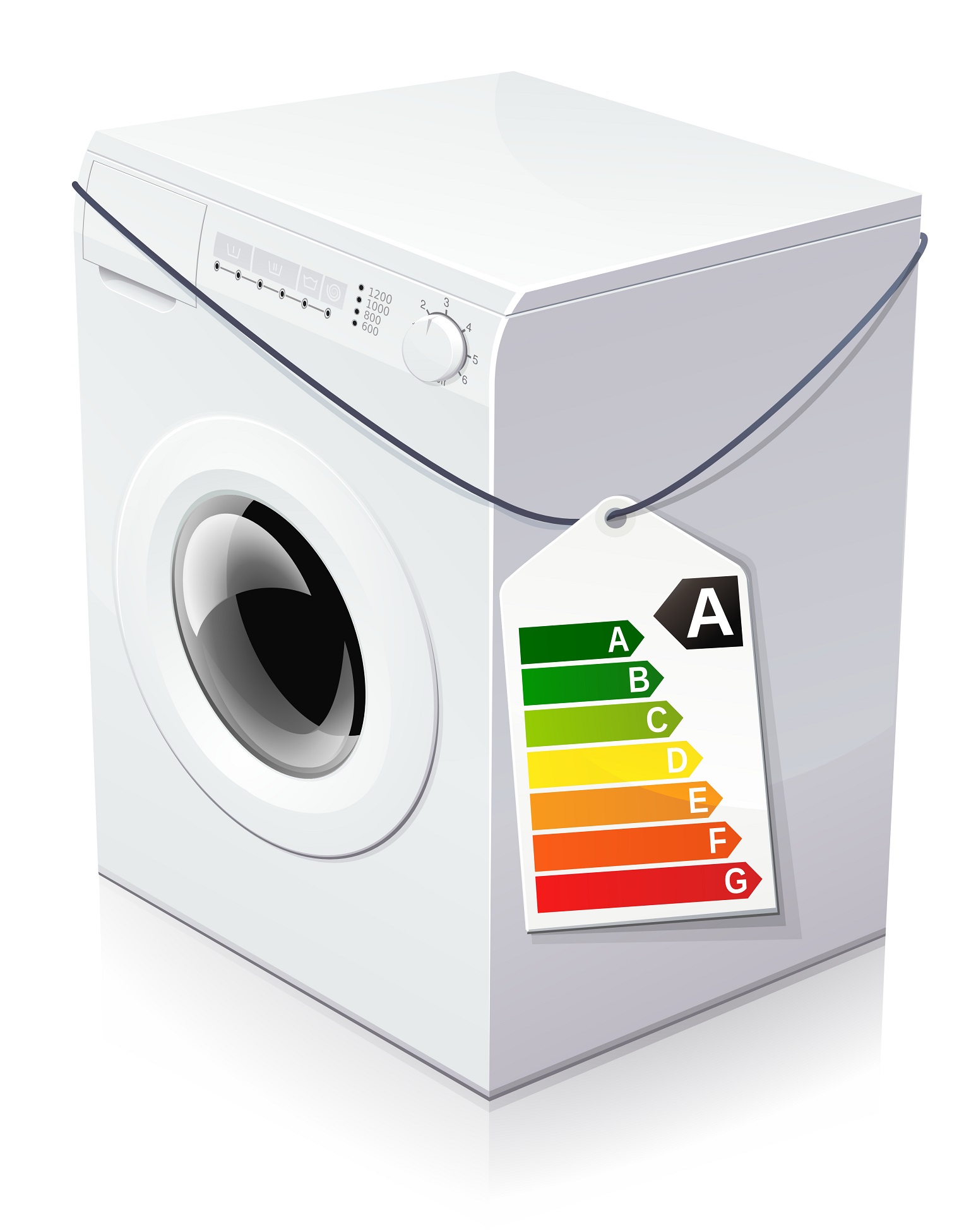 For ANEC, Energy is a cross-cutting issue that feeds into different work areas, such as Sustainability, Domestic Appliances and Digital Society.
In cooperation with its partners BEUC and ECOS, ANEC has been implementing several projects in the area of Energy Efficiency to ensure energy-related products, smart energy systems and related regulations deliver major benefits for consumers and the environment.
The Energy Labelling Directive 2010/30/EU and the Ecodesign Directive 2009/125/EC are complementary EU policies. While Ecodesign takes the least-performing energy-related products out of the market, the Energy label enables consumers to make informed choices when buying an appliance. ANEC supports the overarching goal lying behind the two policies and follows as well as contribute to their developments closely.
Consumers should be presented with labelling schemes which are comprehensible, clear, non-deceptive and focused on parameters of direct consumer relevance, taking into account the performance of the product.
However, the current energy label is confusing for consumers as it permits a different scale to be used to show the energy efficiency of each product category ("A to G", as well as additional "A+", "A++" etc. classes). In July 2015, the European Commission put forward a good initial proposal which included some of ANEC demands including returning to the well-known closed A-G scale for all products.
ANEC together with its sister organisation BEUC called on the Parliament and the Council to support the Commission's proposal. In July 2016, the Parliament gave the mandate to the rapporteur to start the negotiations. As of now, negotiations are still ongoing. ANEC insists on the need of bringing all existing product labels into the closed A-G scale swiftly in order for consumers to see new labels in shops as soon as possible.
As partner in a European consortium project, ANEC ensures consumer interest representation in the implementation of the Ecodesign Directive (2005/32/EC). The overall goal of this three-year project (2017-2019) is to ensure that the European consumer points of view are well represented in the preparatory process leading to implementing measures under the Ecodesign Directive, both in the project phase of the various preparatory studies and in the Consultation Forum.
With the Ecodesign Directive (2009/125/EC), the European Commission is addressing energy-using and energy-related products which have a considerable impact on the environment and on the energy consumption in the internal market. The ecodesign process addresses ways to improve the environmental performance of many day to day consumer products, such as washing machines, TVs or vacuum cleaners by assessing the environmental aspects over the entire life cycle, taking into consideration which improvement potential is technically feasible.
Thanks to Ecodesign pushing the market by removing least-performing products of the market, consumers are saving money year after year, as demonstrated by a study commissioned by ANEC and BEUC on the benefits of Ecodesign for an average household. In addition to financial benefit, Ecodesign also provides more information to consumers and helps improve the overall quality and durability of consumer products.
For more information on the consortium to represent consumer interests in the Ecodesign process and to access respective ANEC/BEUC position papers, please visit the Ecodesign website.
ANEC also cooperates with ECOS – the European Environmental Citizens Organisation for Standardisation – in a project to represent environmental and consumer NGOs in Ecodesign related standards bodies. Part of this, is that ANEC and ECOS works together to ensure the effective participation of stakeholders in standardisation work arising from the Ecodesign and Energy Labelling Directives. This collaboration ensures environmental and consumer interests are reflected most effectively in Ecodesign standards including for the development of test methods for the energy performance of energy-related products. ANEC promotes the integration of environmental and consumer objectives in standardization work for energy related products, ensuring that standards contribute to foster an energy efficient, resource efficient, green and competitive low-carbon economy in the EU.
This project is funded by the European Commission under a specific grant addressing action 36 of Horizon 2020 Work Programme 2016-2017, "Technical support to stakeholders on standardisation work for energy related products".
ANEC focuses on items of high consumer relevance, including work in CEN-CENELEC TC 10 on material efficiency aspects for Ecodesign. This Technical Committee was tasked to develop horizontal standards on material efficiency aspects of energy-related products. These generic standards will lay the basis for metrics to assess a product's resource efficiency. ANEC participates in the work on durability; upgradability, repairability and re-use and documentation/marking information relating to the product's material efficiency. ANEC also focuses on the Ecodesign aspects of product groups, such as white goods & smart appliances in CENELEC/TC 59X "Performance of household and similar electrical appliances". ANEC participates with consumer representatives in its WG 1 on Washing machines, WG 2 on dishwashers, WG 6 on vacuum cleaners and WG7 on smart appliances, giving input to areas of consumer interest to these technical bodies. ANEC also monitors CENELEC TC 59X WG 12 on Electric room heating appliances.
From 2013 to 2016, ANEC had also been involved in a consortium project that aimed at increasing the involvement of civil society in market surveillance activities related to Ecodesign and Energy Labelling, with the ultimate goal to increase the level of compliance in the EU. The project, funded by the Intelligent Energy Europe agency, included a number of specific activities and operations that civil society organisations conducted towards this objective. This project brought together a large consortium of environmental, consumer and energy non-profit organisations in several key countries. Find more information on the Market Watch website.
Smart energy systems are being rolled out across the European Union. According to the European Commission, 17 Member States are proceeding with a large-scale rollout of smart electricity meters by 2020. This will mean that more than 70% of households should be equipped with such a meter by the end of this decennium. Smart gas electricity meters are rolled out in some EU countries, too. With the transition towards smart energy systems come new opportunities for consumers, but as with any new technology, increasingly sophisticated functionalities can result in unintended consequences. ANEC believes that consumers should be protected against the risks associated with the new technologies and from control of data. Above all, consumers should be able to realise the benefits arising from smart energy systems.
The ANEC Smart Meter and Smart Grids Project Team addresses the following key consumer challenges in smart meter and smart grid standardisation for the coming years.
In order to achieve a greater involvement of consumers in their energy usage and management, consumers need to have free and easy access to a usable interface which provides them with understandable and usable information on current and historical consumption. It is therefore important that standards ensure that smart metering systems support the communication of relevant information to the consumer interface, i.e. an in-home display. Smart metering systems should be fit to update consumption data frequently enough and make it available to consumers as the European Commission has recommended in the 10 minimum common functionalities. While most countries are planning to update the meter readings frequently enough to allow the consumer to use this information, e.g. to achieve energy savings, 5 out of the 17 countries will not implement smart metering systems that support advanced tariff systems. ANEC believes that instant consumption feedback to the consumer is pivotal.
Moreover, ANEC calls for an accessible and ergonomic design of in-home displays and smart meters. Studies have suggested that many displays may be difficult to use for some consumers. Unfortunately, this issue was outside the scope of the standards work in response to mandate M/441 on smart meters.
A lack of interoperability within the smart grid system inhibits competition and reduces consumer benefits. Our concern on interoperability is the risk of loss of functionality for consumers from end devices when they change supplier, when the meter is changed or when the system is upgraded. Possible knock-on effects can be an increase of cost when interoperable end devices need to be replaced and a loss of information needed to manage one's energy consumption. This may trigger a reduction in consumer engagement. We are also concerned the European Commission found that several Member States have not develop additional specifications/profiles to improve interoperability, meaning that interoperability issues may arise. A clear programme of end-to-end testing would ensure interoperability of the system and end devices.
Consumer concerns around privacy and data security are likely to create problems for consumer acceptance and engagement. ANEC therefore calls for the consumer requirements on data privacy and international best practices to be fully reflected in the development of use cases and standards for smart metering and smart grids. Further, organisational processes relating to data flows, data transfer and data storage across the whole system should be considered. Data which is not required to fulfil billing or regulatory purposes should not be collected without the express permission of the consumer. High profile stories about risks of detailed consumption data being used for consumer profiling can damage consumer confidence and engagement. There is a need for adequate redress mechanisms to ensure that privacy breaches are detected, investigated and satisfactorily resolved.
Although use of minimum functionalities for smart meters and interoperability is important, we think these will not be enough to ensure active consumer participation in the smart energy market. We therefore published the position paper 'Monitoring the success of smart metering deployment from a consumer perspective' to propose possible measures that could be used to assess whether the smart meter deployment is truly benefitting consumers.
We believe smart meters can become a success story for consumers if they: (1) have easy access to usable consumption information, (2) have a high level of satisfaction with smart metering deployment, (3) are able to realise benefits from smart meters and (4) are engaged in the smart energy market. The paper further proposes a set of indicators to measure whether these outcomes are met. The information should then be regularly reviewed and made publicly available, to show whether the desired outcomes are being met or if appropriate corrective actions need to be taken.
Consumers, in particular vulnerable consumers, can be disadvantaged by measures that encourage Demand Response and home automation. These can be used to send information and signals to cause electrical power-using devices to be turned off during periods of high demand. ANEC considers that supply should only be restricted or appliances can only be controlled with the expressed consent of the consumer. Also Time of Use tariffs and peak time pricing can result in additional complexity which makes it more difficult for consumers to choose the best tariff and supplier. ANEC believes disadvantaged consumers need to continue to have access to the energy they require at a price which they can afford and should not be penalised because they are unable to change their consumption patterns.
Potential concerns around the safety of devices and components should be addressed, including risks from increased exposure to radio frequency emissions which could have detrimental health impacts especially for the elderly, children and people with electromagnetic hyper sensitivity.
ANEC is represented in, or monitors, the work of various Technical Committees dealing with energy issues:
European Commission's Ecodesign Stakeholder Consultation Forum
CEN/CENELEC Ecodesign Coordination group Task Force 4
CEN/CENELEC JWG 10 'Energy-related products - Material Efficiency Aspects for Ecodesign
CEN TC 109 'Central heating boilers using gaseous fuels'
CEN TC 57 'Central heating boilers'
CLC/TC 59X 'Performance of household and similar electrical appliances'
CEN TC 113 'Heat pumps and air conditioning units'
CEN TC 312 'Thermal solar systems and components'
CLC TC 34A 'Lamps'
IEC TC 34 'Lamps and related equipment'
CLC TC 100X 'Audio, video and multimedia systems and equipment and related sub-systems'
IEC TC 100 'Audio, video and multimedia systems and equipment'
CEN TC 295 'Residential solid fuel burning appliances'
CLC TC 61 WG 6 'Surface cleaning appliances'
CEN-CENELEC-ETSI Smart Meter Coordination Group
European Commission Smart Grid Task Force
IEC TC 59 WG 15 'Connection of household appliances to smart grids and appliances interaction'
CEN-CENELEC-ETSI Smart and Sustainable Cities and Communities
On 30 November, a new work plan for Ecodesign was published as part of the EC "Winter Package". The work plan gives a sound mandate to continue with Ecodesign measures which will serve consumers' pockets and the environment. Guidelines on voluntary agreements were also published that take almost all our recommendations into account. In addition, a draft Regulation on tolerances was published, reflecting the positions of ANEC and BEUC, which will stop some industry practitioners from exploiting test tolerances.
For more information, we invite you to visit the EC webpage under Ecodesign.

A new study by ANEC & BEUC confirms how crucial it is to safeguard Ecodesign. Indeed, a typical household saves at least €330 annually thanks to Ecodesign, and by doing nothing! This is because Ecodesign laws have enabled manufacturers to produce less energy-hungry products. And if consumers choose the top class of the Energy Label, their savings can jump to over €450 per year.
In addition to the economic benefits, Ecodesign delivers qualitative benefits to consumers such as quieter vacuum cleaners. The study also highlights that savings for consumers could be far higher if Ecodesign requirements were more ambitious and timely in their delivery.
- Our factsheet
- ANEC/BEUC study executive summary
- The full ANEC/BEUC study
The CEN-CENELEC-ETSI Smart Meters Coordination Group has published its fourth report on privacy & security. It includes a summary of minimum security requirements, an update on the European Commission's work in this field and an update of the status of European security standardisation.
ANEC commented on the draft, noting that ongoing work to strengthen privacy will be required alongside the testing of data protection measures. We also highlighted the current approach for addressing actual security issues in standardisation relies on Member States notifying the standardisation bodies, and is therefore entirely reactive. We therefore recommended a more proactive approach whereby the Smart Meter Coordination Group actively seeks information from Member States on security and privacy issues that impact standardisation.
The report has been launched together with the "Report on Minimum Security Requirements for smart metering" and the Repository with links to the original requirements from member states with the minimum requirements For more see here.
To access position papers related to Energy please click the following link: Position papers.