Due to the economic importance of the service sector, the European Commission is keen to eliminate obstacles to the freedom of establishment for service providers and to promote the free exchange of services between Member States. In this context, the Commission promotes the concept of standardisation. European standards and industry charters are explicitly encouraged in the Directive on Services in the Internal Market (2006/123/EC) and European Standardisation Regulation (EU) 1025/2012.
As standards gain more importance in the service sector, the lack of an overarching legal framework becomes of increasing significance. Such a framework exists in the case of products (e.g. General Product Safety Directive and Product Liability Directive) and ANEC believes it should also be developed for services safety, quality and liability.
The lack of an overarching European legal framework for service safety and liability is of increasing significance to consumers. The basis of ANEC's work both influencing developments in service standardisation and calling for a EU legal framework, is found in ANEC 's, research on service standardisation and related minimum consumer requirements carried out in 2007 and the resulting position on service standardisation. This research examined the European regulatory framework for services and showed that the core consumer elements to be addressed in service standards include customer satisfaction, complaints handling and redress procedures, information provision, service safety, personnel competence, contracts and billing, and accessibility. Considering that service sectors differ greatly in nature, ANEC does not consider it feasible to develop a horizontal service standard to cover all issues and sectors. Instead, the core elements should be used as a 'blueprint' for service standards to ensure a consistent approach across sectors throughout Europe.
ANEC participates in the CEN Strategic Advisory Group on Services (SAGS) to ensure key consumer concerns are addressed in political and strategic discussions related to service standardisation, and strategy to address European standardisation in services. The strategy covers leading trends affecting the services sector, as well as challenges in European services standardisation. It also intends to provide a typology of service standards and criteria to identify sectors with potential for service standardisation.
In SAGS, the work currently focuses on the European Commission's two-stage standardisation mandate (M/517) for the development of a series of standards addressing horizontal aspects of services. The first deliverable was an analysis of the feasibility of standards addressing horizontal aspects of services.
The second phase of M/517 - the development of a series of standards capable of flexible application across a wide range of services, is now dealt with by CEN TC 447. The TC is developing (a) standard(s) on topics such as procurement and pre-contract information provision, contracts and performance assessment.
In line with these activities, ANEC also nominated an ANEC representative to the ISO COPOLCO Working Group 18 on Services set up in 2015. The group has responsibility both for coordinating generic services initiatives and maintaining ISO/IEC Guide 76 'Development of service standards – Recommendations for addressing consumer issues'.
Certain private healthcare services are of primary concern to consumers as these services often entail significant risks. Aspects impacting on the safety of the service include the competence of personnel, the hygiene of the premises and equipment, and information provision at all stages of the service.
Since 2012, the ANEC Project Team on Health, Care and Support Services operates in conjunction with the horizontal ANEC Services WG to develop positions on health, care and support services, and to provide expertise to our representatives dealing with standardisation activities in this area. Considering CEN is increasingly addressing health care related issues in European standards, ANEC has ensured the consumer voice is heard on relevant standardisation activities.
At a horizontal level, ANEC is active in the CEN Healthcare Services Focus Group, established following the development of the CEN strategy in the healthcare services area. The group acts in support of the CEN Technical Board and relevant technical bodies in exploring ways and means for sustaining - through standardisation - the quality, efficiency and safety of complex healthcare systems throughout Europe.
Other sectoral activities in which ANEC is involved in the healthcare and wellbeing services area have ranged from aesthetic surgical and non-surgical care, to social care services.
A sensitive issue is aesthetic surgery interventions and non-surgical aesthetic services. ANEC represents the consumer voice in CEN TC 403 'Aesthetic Surgery and aesthetic non-surgical medical services', in CEN TC 409 'Beauty Salon services', and CEN TC 412 'Indoor UV exposure'. Consumers are increasingly concerned about the quality and safety of care services, such as those provided by aesthetic surgery service providers, or wellbeing services provided in beauty salons or solaria.
With the aesthetic services market increasing in Europe, and the number of services offered cross-border rising, the need for a regulatory framework and common standards becomes more pressing in ensuring the safety and quality of service.
Other health-related services, of particular importance to the elderly, vary from residential care services to services related to technical aids. Building on the experience of activities in CEN TC 385, which developed CEN TS 16118 "Sheltered housing – Requirements for services for older people provided in a sheltered housing scheme", in 2013, ANEC issued a study on 'Models of special accommodation for older people across Europe'. Although the first standards activities in TC 385 proved complex, more recently the CEN TC 449 'Quality of care for elderly people in ordinary or residential care facilities' and TC 450 'Minimum requirements of patient involvement in person-centred care' are addressing the quality of these services in a comprehensive manner, with the patient and consumer at the heart of their focus.
ANEC participates in CEN TC 431 "Service Chain for Social Care Alarms". We expect the results to focus on consumers, aiming to give them an improved level of quality of life by enabling them to stay longer in their own homes and remain independent.
ANEC also follows standardisation related to funeral services in CEN TC 448.
Due to the increasing mobility of consumers, and the potential severity of injuries suffered during the provision of these services, the safety and quality of tourism services are of importance to consumers. This is especially true for the more vulnerable groups such as children or the elderly. Services such as hotel accommodation, diving and skiing, extreme sports and adventure holidays often entail significant cross-border and safety aspects.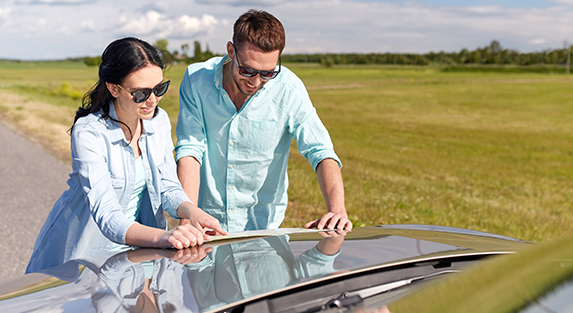 ANEC conducted a study on European cross-border travel and tourism - Learning from consumer experiences and complaints (published in January 2014) that explored consumer complaints on problems occurring when using EU cross-border tourism services. The areas examined were car rentals, accommodation, and travel by plane, train and boat. ANEC leaflet: Key Facts on European cross-border complaints provides an overview of the findings. Following the results of this study, the ANEC Services WG developed the ANEC position paper: How can we make travel in the EU better for consumers?. From the consumer viewpoint, the European and international standards work has so far concentrated on peripheral areas of tourism services and it has therefore fallen to ANEC to press for more consumer-relevant standardisation.
Tourism is one of the fastest growing sectors worldwide. However, for many people, including vulnerable persons with special needs, travelling is often challenging as they face various barriers in many travel destinations. ANEC Services WG therefore collaborates with the Accessibility WG on accessible tourism and nominated an expert to ISO TC 228 WG 14 'Accessible tourism', to work on an International Standard on "Accessible Tourism for All" to set guidelines for tourism planning and destination management.
Since 2013, ANEC participates in standardisation activities in CEN TC 136 WG 2 on Fitness centres, as this topic tackles various issues relevant for the European consumer, such as limited diversity of requirements and cross-border aspects.
Hotel (fire) safety is an issue which many consumers take for granted when travelling, expecting a similar standard of safety from one country to another. This may not always the case as studies have shown. In particular, the evacuation of disabled guests from hotels in case of a fire is not guaranteed everywhere. One of the priorities of the ANEC Services WG is to obtain a European legislation on hotel fire safety that would rely on technical standards, while providing guidance to all types of hotels in the prevention of fires and safety management. ANEC welcomed that the EC was considering a revision of the recommendation 86/666 on fire safety in existing hotels, and participated in the discussions with stakeholders. Unfortunately, there has been no political will under the Juncker Commission for further European action in the area.
ANEC continues collaborating with other stakeholders campaigning for the setting up of a pan-European accident database as a first minimum step in the area. ANEC also participated in CEN CENELEC TC 4 PC 'Services for fire safety and security systems', in light of the importance of the training of installers and maintenance services in the area of (fire) safety equipment. ANEC welcomed the publication of the related standard in 2016.
The findings from an ANEC study on consumer complaints when travelling cross border also showed bad experiences with travel by boat. Consequently, the Services WG joined the expert group on passenger ship safety, under DG MOVE, which represents the interests of passengers travelling on board passenger ships in EU waters.
With the increasing liberalisation of services of broad interest, such as postal services, ensuring high protection to consumers becomes more important. Many SGIs play an essential role in the quality of life of citizens and attention should be paid to ensure that such services, despite the requirement of affordability, do not lead to a decrease in the quality, accessibility or safety of the service.
ANEC is active in the standardisation of postal services in CEN TC 331 Postal services, its WG 1 on 'Quality of Services' and WG 5 on revision of EN 13724 'Apertures of letter boxes & letter plates'. European standards related to postal services underpin Directive 2008/06/EC on Postal Services. ANEC believes quality-of-service-levels in the postal sector should be measured in a comparable way across companies and countries. This includes damages and complaints procedures. We are also concerned that the need for new parcel-boxes caused by the explosive growth of internet-trade will not be met with a supply of standardised boxes at affordable prices.
The Commission's mandate M/428 reflects five ANEC proposals for possible new standards on quality of postal services, and requests that close cooperation with customers is ensured. ANEC welcomed these developments and the launch of related standardisation activities in 2013.
In May 2016, as part of the European Digital Single Market and Single Market strategies, the EC published a plan to boost e-commerce by tackling geo-blocking, making cross-border parcel delivery more affordable and efficient, and promoting customer trust through better protection and enforcement. The Commission also issued a Proposal for a Regulation on cross-border parcel delivery services. In 2017, ANEC published its position paper on the proposal for a Regulation on cross-border parcel delivery services with a view to share consumer recommendations with the European Parliament.
The 'Keep me posted EU campaign' promotes the citizen's right to choose how to receive information such as tax forms, election documents, bills and statements from service providers without disadvantage. It is a pro-choice campaign, wanting to promote inclusion of vulnerable consumers at European level. The campaign is inspired by the UK campaign, 'Keep Me Posted UK', and is directed towards the European Institutions. ANEC is a supporter.
The consumer survey carried out for the ANEC Services WG in 2013 showed service aspects other than the evident tourism and travel-related services to cause detriment to consumers.
In 2015, ANEC commissioned the Technical Study, 'Cross - Border Online Shopping Within The EU: Learning from Consumer Experiences' to collect data on practical examples of consumer complaints in the consumer services area. The objective was to provide ANEC representatives in Technical Committees (TCs) related to services standardisation with evidence.
In May 2016, as part of the European Digital Single Market and Single Market strategies, the European Commission published a plan to boost e-commerce by tackling geo-blocking, making cross-border parcel delivery more affordable and efficient and promoting customer trust through better protection and enforcement. In 2016, further to the public consultation on the regulatory environment for platforms and the collaborative economy to which ANEC also contributed, the Commission issued a Communication on online platforms and the Digital Single Market. This was underpinned by a Staff Working Document on online platforms and the Digital Single Market, formulating the policy approach to online platforms and identifying areas where action or further assessment may be necessary.
In light of ANEC/Consumers International (CI) collaboration in ISO TC 290 'Online Reputation' and its WG 1 'online consumer reviews', ANEC/CI contributed to the EU debate on online platforms in the statement, Cross border e-commerce - How international standards can help transparency of online platforms to raise awareness on the standards under development.
ANEC also continues following the policy developments in the area of collaborative economy that result from the EC Guidance and policy recommendations for the collaborative economy and any standardisation related activity.
ANEC participated in development of EN 15838:2009 on 'customer contact centre quality' and supported its adoption. Nevertheless, we were concerned at the focus of the standard on setting requirements for the contract, and the relationship between the customer contact centre and the contracting company. We therefore participated in ISO work that led to the adoption of ISO 18295 which has now superseded EN 15838 at European level.
Although the ANEC Financial Services PT has been dormant for several years, attention to the developments related to payments in the single market is drawn from our research activities carried out on consumer complaints in the travel area and on online shopping.
ANEC monitors policy developments in the area through BEUC, Consumers International (CI) and ISO COPOLCO. We lobbied for adoption of ISO 12812 'Core banking – mobile financial services', published in 2017.
ANEC participates in the European Payments Council (EPC) Scheme End User Forum (SEUF). The EPC represents payment service providers, and aims at supporting and promoting European payments integration and development, notably the Single Euro Payments Area (SEPA).
The Services WG supports the work done by the Accessibility and Digital Society WGs in Pay-able, a "Platform for a better payment experience: accessible POS terminals for all".
ANEC monitors consumer issues in CEN TC 445 'Digital information Interchange in the Insurance Industry', set up to work on standards in the field of electronic business processes.
ANEC is represented in:
'CEN Strategic Advisory Group on Services' (SAGS)
CEN TC 136 'Sports, playground and other recreational facilities and equipment' WG 2 'Fitness centres'
CEN TC 331 'Postal Services' WG 1 'Quality of postal services', WG 5 Equipment of end receivers
ICRT Health Topic Group
CEN TC 329 'Tourism services'
CEN TC 409 'Beauty Salon Services'
CEN TC 431 'Service Chain for Social Care Alarms' WG 2 'Services model development'
CEN TC 445 'Business Processes in the Insurance Industry'
CEN TC 447 'Services - Procurement, contracts and performance assessment
CEN TC 448 'Funeral services'
CEN TC 449 'Quality of care for elderly people in ordinary or residential care facilities'
CEN/TC 450 'Minimum requirements of patient involvement in person-centred care'
CEN Healthcare Services Focus Group
ISO TC 228 'Tourism and related services', WG 2 'Health tourism services', WG 14 'Accessible tourism', WG 15 'Accommodation'
ISO TC 290 'Online reputation' and its WG1 'Online reviews'
ISO COPOLCO WG 18 'Services'
European Payments Council Scheme End-User Forum
DG MOVE Passenger Ship Safety Expert Sub Group
ANEC will follow new activities of importance to consumers in these bodies where we were previously active:
CEN-CENELEC TC 4 'Services for fire safety and security systems'
CEN TC 412 PC 'Indoor sun exposure services'
CEN Workshop 68 'Quality criteria health checks'
ISO PC 273 'Customer contact centres services'
ISO TC 92 'Fire Safety' WG 8 'Fire terms and definitions'
CEN TC 403 PC 'Aesthetic Surgery and aesthetic non-surgical medical services'
On 1 March, MEPs Anderson and Borzan hosted a debate on the proposed Regulation on cross-border parcel delivery services, part of a package to boost e-commerce. The MEPs are the EP Rapporteurs for the TRAN and IMCO committees on the proposal which aims at achieving more efficiency, transparency on delivery times, and affordable prices.
The event allowed postal operators and stakeholders to give their views on the proposal. ANEC President, Arnold Pindar, gave the consumer perspective reflecting ANEC research. We believe lower prices for consumers can be expected to result from competition but this should not result in a decrease in the quality of services provided nor in an uneven playing field for operators.
Mr Pindar confirmed consumer confidence would benefit from improved requirements for transparent and comparable information on available delivery options; more guidance on procedures for damage, loss of goods, delays and returns, and complaints handling. He also explained the role standards should play in delivering these benefits.
On 24 November, a call for action for an EU fire-safety strategy was published, signed by several stakeholders under the leadership of Fire Safe Europe. ANEC welcomes the initiative and congratulates Fire Safe Europe for taking the lead in defining the policies that need to be coordinated in an holistic way to achieve better fire safety at European level.
ANEC Secretary-General, Stephen Russell, remarked, "All consumers should benefit from common essential safety requirements across Europe, with risk assessment ensuring that measures are proportionate and appropriate. Further to our call for a holistic strategy for sustainable construction, we have been seeking legislation in the area of (tourism) service safety for several years now. Our view is that staff training, fire safety management and emergency planning are particular aspects that need to be strengthened in any fresh regulatory approach. Market surveillance and enforcement is also crucial".
Moreover, ANEC stresses a systematic approach to address hazardous chemicals in products relevant to consumers becomes even more urgent in the debate on sustainable and safe buildings. Going beyond the paper issued by FESU , ANEC believes that a comprehensive discussion on how to avoid toxic flame retardants and to find safer substitutes is necessary, especially where safety cannot be ensured otherwise e.g. by using materials which are inherently fireproof.
On 28 November 2017, the European Commission hosted the European Tourism Day in Brussels. Tourism stakeholders from all over Europe joined the debates that ranged from political discussions on the future of tourism in the EU. Several panels and conversations followed on priorities and areas for investment at national, regional and European level.
ANEC President, Arnold Pindar, was invited to give the consumer perspective in the section about "'Businesses' adaptation to the evolution of tourism models and consumer Expectations". ANEC president exchanged with Mr Michel de Blust, Secretary-General, ECTAA, European Travel Agents and Tour Operators' Association.
Key trends and impacts in tourism that were addressed were digitalization and sustainability of tourism services. ANEC stressed that while consumers demand change and evolve towards more digital means and personalized services, the consumer principles of access, safety, information, choice, redress, representation and sustainability are always valid. He underlined that there needs to be consistency across the EU for safe, sustainable tourism to take into account these key consumer principles.
To access position papers related to Services please click the link, Position papers.