POSTAL SERVICES
We are seeking a Postal Services expert to
* provide technical expertise and represent the collective European consumer interest in CEN/TC 331 standardisation work on 'Customers, Products and Services'.
* help influence EU policy discussions on the Postal Services Directive.
If you believe you could contribute to our work, please send a CV and letter of motivation (in English) to This email address is being protected from spambots. You need JavaScript enabled to view it. as soon as possible.
For more information please click here http://bitly.ws/uP54.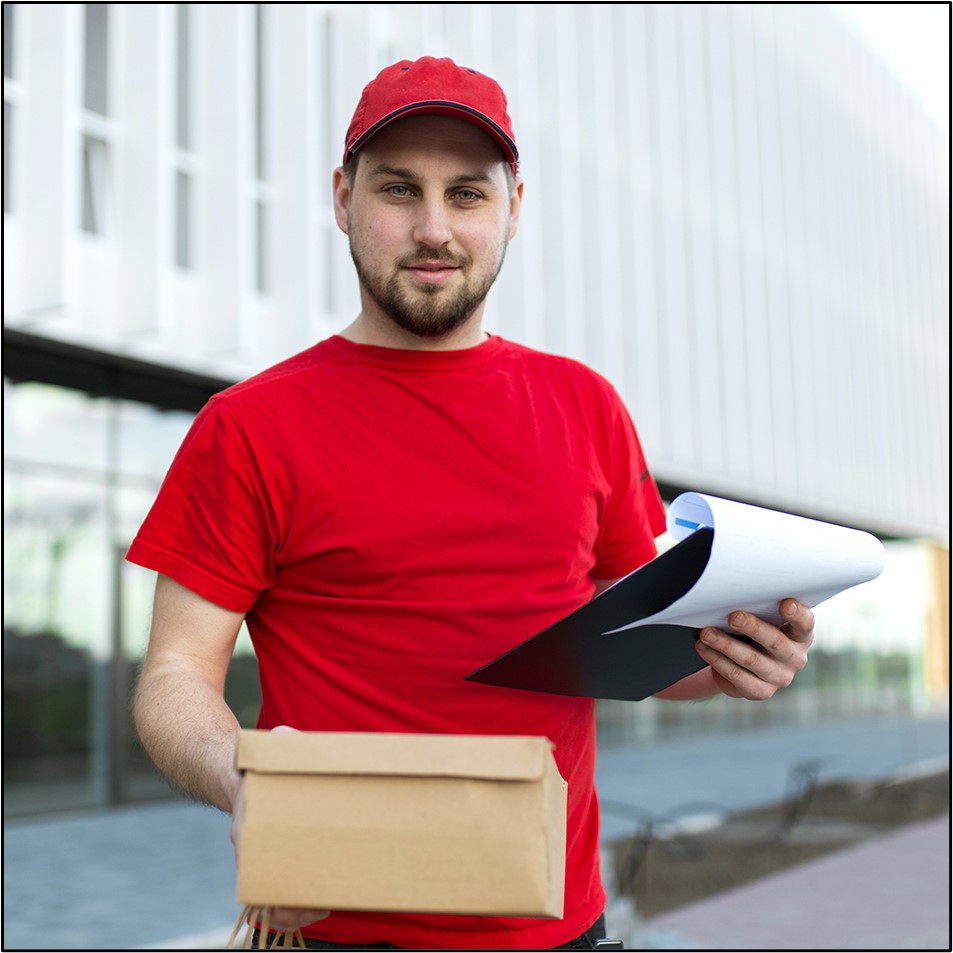 We offer a daily allowance for participation in meetings, as well as reimbursement of real costs where face-to-face participation is required (subject to the ANEC Guide on Reimbursement of Travel Expenses).
For further details, please contact the ANEC Secretariat at This email address is being protected from spambots. You need JavaScript enabled to view it. as soon as possible.
Horizontal
ANEC was honoured to participate as a panellist in a Public Hearing held by the IMCO (Internal Market & Consumer Protection) of the European Parliament (EP) to mark the 30th anniversary of the Single Market. The event, held on 27 October 2022, and was hosted by Anna Cavazzini, Chair of the IMCO Committee.
Chiara Giovannini, ANEC's Deputy Director-General, contributed to the discussion in a panel entitled 'Time to look into the future'. Chiara stressed that, without confident consumers, the Single Market in all its dimensions - including standardisation - will not be fit for the future. She reminded MEPs that consumers need to be protected from harm, both in the traditional sense and in the new scenarios emerging in the digital society. Furthermore, she highlighted the Single Market should never lead to consumers being put in vulnerable situations.
Chiara noted that standardisation can play a key role in ensuring products and services are safe and compliant by design, so avoiding vulnerabilities. Nevertheless, this can be achieved only if the standardisation system is inclusive, and is in support of a relevant and strong legal framework that sets out to protect consumers of all ages and abilities.
Link to the recording of the hearing: https://bit.ly/3FruZR6.
On 7 November, ANEC joined an Emergency Roundtable on how to achieve better consumer protection during the energy crisis. The meeting was hosted by DG ENER and DG JUST of the European Commission (EC).
The Roundtable was an opportunity for the institutions to take stock of the recent measures to tackle the energy and cost-of-living crises, widening the debate to involve stakeholders from civil society and industry. It aimed to collect recommendations on good practices that can aid consumer protection.
The event also resulted from the advocacy of colleagues in BEUC, who had been calling for such a debate (https://bit.ly/3FLfnrc). BEUC recommends that the institutions and Member States consider taking the following special measures:
- A ban on disconnection this winter, with consumers clearly informed that they will not be disconnected
- A moratorium on payment of energy bills
- A moratorium on the repayment of loans.
Further to supporting these recommendations, ANEC Services & Sustainability Programme Manager, Michela Vuerich, had the opportunity to refer to the need to enhance the ambition of the revision of the Energy Performance of Buildings Directive and how ISO 22458:2022 'Consumer vulnerability – Requirements and guidelines for the design and delivery of inclusive service', provides good practice guidelines for the design and delivery of inclusive service. She invited the audience to join the ANEC webinar on ISO 22458, held the next day.
On 8 November, ANEC hosted an open webinar, 'Supporting consumers through the cost-of-living crisis: ISO 22458, the global standard mutually benefitting companies and customers'.
We were delighted to be able to welcome Julie Hunter, Chair of the BSI Consumer & Public Interest Network (CPIN) and a former Chair of the ANEC Services Working Group, to present the webinar. Julie was Project Leader in the development of the ISO standard.
ISO 22458 defines consumer vulnerability as "a state in which an individual is placed at risk of harm in their interaction with a service provider due to the presence of personal, situational or market environment factors".
Participants learnt why it is important for organisations to understand and address consumer vulnerability with a proactive approach, and commit to the standard's nine guiding principles: accountability, empathy, empowerment, fairness, flexibility, inclusivity, innovation, privacy & transparency. Its requirements and good practice guidelines for designing and delivering inclusive services are especially relevant to the cost-of-living crisis.
The ambition for ISO 22458 is for it to be applied as an overarching framework for sector specific guidance, and to be used as a way for business to meet vulnerability obligations.
The webinar slides can be found at http://bitly.ws/xkjr, while a BSI CPIN leaflet on ISO 22458 is available at http://bitly.ws/xkj4.
On 23 November, ANEC presented the importance of consumer participation in standardisation during a national stakeholder event held under the Consumer Protection Programme of the Government of North Macedonia. ANEC Senior Programme Manager, Tania Vandenberghe, focused on the safety of toys as an example of ANEC's role and activities.
We must thank our North Macedonian member, Marijana Loncar Velkova, facilitating our participation and enabling our outreach to the national public authorities among other stakeholders.
ANEC joined the ICPHSO International Symposium in Brussels on 14-15 November. The International Consumer Product Health and Safety Organization is an international, neutral forum for product safety stakeholders to learn, network and share information. Our expert, Herdis Storgaard, participated in a panel on 'Improving the Public Health of Children through Product Design', which was very well received by the audience.
The ICPHSO meeting was a preamble to International Product Safety Week (IPSW). The event was opened by EU Commissioner Didier Reynders, who welcomed over 500 people from 70 countries. Themes covered were "Quo vadis e-commerce: What's next for product safety?" and "Online market surveillance: challenges and opportunities". Matters of concern to consumers were current and new challenges in product safety; new types of product on the market that are not regulated, and the ways that consumers buy products, moving more and more to an online world.
On 5 December, we celebrated International Volunteer Day. ANEC wouldn't be ANEC, and its success would be unimaginable, without the hard work of our many experts and our members. We thank them tremendously for their commitment in helping raise standards for consumers.
Child Safety
Since 2015, in November and December, ahead of Black Friday and celebrations such as Saint Nicholas and Christmas, ANEC & TIE (Toy Industries of Europe) have been joining forces in an online campaign promoting tips to buy safe toys.
On 30 November, a new video (https://youtu.be/C7B0i-EplRs) was launched in support of the campaign. It features ten tips – demonstrated by a toy bear and rabbit – and forms part of a website dedicated to buying safe toys (https://toysafetytips.eu/). The Toy Safety Tips are available in Dutch, English, French, Italian and Spanish (with more languages to follow).
ANEC welcomes the acceptance by CEN-CENELEC of M/589, the new Standardization Request (SReq) on toy safety.
In September 2022, we already welcomed the positive opinion of the EC Committee on Standards (CoS) given during a third vote on the draft SReq. A first vote had been inconclusive and, although the CoS gave a positive opinion after a second vote, the SReq was at that time rejected by the Technical Boards of CEN and CENELEC.
There was an urgent need for the new SReq to replace the old mandate M/445, in order to take child safety (and the safety of toys in particular) to a higher level, by ensuring European toy standards provide better protection and reflect market developments.
ANEC will be active in the forthcoming standardisation work.
Accessibility
On 3 December, ANEC joined a global campaign to promote the theme, 'Transformative solutions for inclusive development: the role of innovation in fuelling an accessible and equitable world', to which this year's celebration of IDPD was dedicated.
In a social media campaign, we focused on our work on standards, especially the Harmonised Standards in support of the European Accessibility Act. We also drew attention to the need for enhanced inclusiveness in the standardisation process, and importance of the consumer vulnerability standard, ISO/DIS 22458.
Domestic Appliances
On 10 November, ANEC Deputy Director-General, Chiara Giovannini, spoke at a Renew Europe seminar about our work on the common charger. The event was hosted by Róza Grafin von Thun und Hohenstein MEP.
Chiara reminded participants that, since 2009, ANEC and other consumer organisations have been calling on manufacturers to provide a common external power supply for mobile phones and other devices. The present plethora of chargers – both within and among brands - represents unnecessary costs to the consumer in their direct or implied purchase, as well as to the environment in the extraction of the raw materials for their manufacturing and in their disposal.
Against this background, ANEC had welcomed the EC proposal for an Amendment of Radio Equipment Directive (Directive 2014/53/EU) to require common chargers, and its refinement and adoption by the co-regulators.
Chiara stressed that the sustainable choice must be the easiest for consumers to choose: available, affordable, attractive and convenient for all. For instance, the advantage of the common charger would be lost if consumers were to be financially penalised because they buy a device without a charger for the same price of a device with a charger.
She concluded by noting that the effective standardisation of charging equipment for as many devices as possible, as well as giving consumers the option of an informed choice on whether or not to buy a new charger with a new product, will be beneficial to both consumers and the environment.
Domestic Appliances
ANEC participated as stakeholder in JAHARP2018, an EU co-funded joint market surveillance action on portable heaters, which ran from November 2019 until August 2022. Market Surveillance Authorities (MSAs) cooperated to assess the safety of 60 portable room heaters against the requirements of EU legislation and applicable standards. Results of the joint action showed that 57 (95%) of the 60 products tested failed the test programme with 60% having multiple non-conformities against the tests applied.
The room heaters were sampled via physical shops, importers, and web shops. Inspections included checks on technical documentation and laboratory testing.
The safety of room heaters is of special importance to consumers in relation to hot surface temperatures, access to live parts, risk of electric shock and fire. In view of the current energy crisis, it can be expected the sales of portable electrical room heaters will increase, as consumers may not want to use (especially gas-fired) central heating, preferring to heat only a few rooms in their house.
The absence of safety information and warnings in user instructions accounted for a significant share of the non-conformities. However, there were also serious safety concerns including insufficient protection against access to live parts, hot touchable surfaces, overheating during abnormal operation, and poor electrical insulation.
The test programme learned from the experiences of national consumer organisations in Spain (OCU) and Portugal (DECO), made available by ANEC to JAHARP2018.
See further details in the JAHARP2018 final press release. (https://bit.ly/3v1qNRH).
Following the publication of the results of the joint action, ANEC added its support on social media to the communications campaign.
ANEC attended the Carbon Monoxide (CO) Round Table on 14 November, organised for the first time as part of EU Fire Safety Week. This year's CO Round table focussed on the link between energy poverty, CO and gas safety.
Increasing energy poverty encourages vulnerable households to neglect heating appliance inspections & testing, or switch to unsafe alternatives such as gas stoves or barbecues to keep warm. The result is a far higher risk of CO poisoning and even death.
Speakers highlighted various up- and re-skilling initiatives for heating professionals (installers, inspectors, etc), fire brigades and other first responders within the context of the review of the Energy Performance of Buildings Directive (EPBD), as well as building renovation strategies and growing energy poverty.
At the end of October, 60 carbon monoxide deaths had already been counted in Belgium alone, twice as many as in previous years. Increasing energy poverty encourages people to use dangerous alternatives, such as using barbecues indoors as a source of heat.
As accidents involving carbon monoxide (CO) are more frequent during colder months, ANEC is using social media to remind consumers never to use a charcoal barbecue indoors because of the very real risk of carbon monoxide poisoning (https://bit.ly/3ou0jp9).
Sustainability
On 30 November, the EC issued its new Circular Economy Package. (https://bit.ly/3FJOsfv). Despite the list of contained measures being thinner than expected, the Package brings forward the highly-awaited proposal for improved rules for packaging and packaging waste.
ANEC finds the proposed Packaging and Packaging Waste Regulation (https://bit.ly/3BrPsSV) to contain several improvements over the present Directive, not least that a Regulation will have direct effect and not require national transposition, so allowing for equal and timelier enforcement in Member States.
In line with our recommendations (https://bit.ly/3FLI7jA), the proposal adds emphasis on prevention and reuse, while addressing overpackaging and setting targets for prevention, reuse & refill, and recycling. It sets requirements for packaging minimisation, reusable packaging, recycled content, labelling & marking.
We issued a media release (https://bit.ly/3gKyjwH), to welcome the proposal but ask for more ambition in reuse targets and for chemical safety. We shall further analyse the proposal and prepare a contribution to the public consultation.
Ahead of the publication of the proposal, we joined other civil society organisations in an open letter to the EC calling for prevention and reuse to be kept at the core of packaging law (https://bit.ly/3W74rcM). We all see this as vital in Europe for achieving circularity, decarbonisation and strategic independence.
Separately, Michela Vuerich, ANEC Services & Sustainability Programme Manager, was invited to present our views on the proposed rules at the EESC event 'The European Packaging Sector' on 9 December under the auspices of the Czech EU Presidency 2022 (https://bit.ly/3YeHEO7).
PROMPT
From 28 November to 1 December, the PROMPT consortium met in hybrid form in Vienna for one of its final General Assemblies before the project ends in April 2023.
During the meeting, the partners in charge of the testing protocols had opportunity to share the latest results and updates on the different product-specific testing programmes, some of which are still running. The aim of PROMPT is to avoid the pre-obsolescence of products (https://bit.ly/3VS4Obl).
ANEC and BEUC focused on the standardisation and policy recommendations to be concluded from the project. At the end of the project, these will be shared with a wide audience, from consumers to policy makers, standardisers and technical product experts.
Apart from lively discussions, the consortium also had a guided tour of PROMPT partner RUSZ, the largest independent repair service in Austria.
Ecodesign
As an active member of CEN-CENELEC Joint Technical Committee (JTC) 10 on 'Energy-related Products – Material Efficiency Aspects for Ecodesign', ANEC welcomes the first draft standard developed by its WG8 on circular-ready design.
With the extension of the Ecodesign regulatory framework to beyond energy efficiency, standardisers are now also considering material efficiency. In 2019 & 2020, JTC 10 published the EN 4555X series of standards which assess different aspects of material efficiency: from durability of products to reparability, reuse, recyclability and re-manufacturability.
Although these standards target the ability of products to be repaired, remanufactured or recycled, they do not provide clear guidance to manufacturers on how to design products to optimise the use of natural resources and become more circular. The new standard developed by JTC 10/WG8 will offer a method to enhance the circularity of products from the design phase onwards. The first draft text is now under ballot for comment until mid-December.
Generally, we support an approach that aims to reduce the environmental impact of products throughout their entire life cycles and that considers product-category specificities. However, we will carefully review the parts on trade-offs between circularity, safety and security to ensure the suggested compromises are not detrimental to consumers or to the planet.
Our experience with the PROMPT project on durability and repairability will be valuable in assessing and enriching the attributes and requirements needed to achieve a circular-ready design.
Digital Society
ANEC has been a grantee of the European AI Fund since 2021, allowing us to influence the European AI standardisation process from a consumer perspective at both the technical and policy levels.
As such, we were delighted to be invited to participate at a convention of funders and grantee partners working on digital policy in Europe. The event took place on 22-23 November in Brussels, jointly organised by Convening Civitates and the European AI Fund.
At the convention, ANEC was pleased to share its successes and challenges on raising awareness, and in capacity-building on AI standardisation, as one part of our European AI Fund project. The meeting was also an opportunity to learn about work of other grantees in the AI and digital policy ecosystem, including how we can support each other in our aims.
Services & Accessibility
The week of 14 November marked Fire Safety Week, organised by the European Fire Safety Alliance (EuroFSA) and partners. The week saw meetings with fire safety experts, institutions and stakeholders to discuss the challenges that Europe faces in fire safety.
ANEC's Sustainability & Services Programme Manager, Michela Vuerich, joined a high-level discussion on putting fire safety at the heart of the renovation wave (https://bit.ly/3iWo3Cf).
Michela explained our expectations from the revision of the Energy Performance in Buildings Directive (EPBD), and call for a holistic approach to sustainable buildings. She welcomed that DG ENER still recognises that the revision of the EPBD allows for inclusion of aspects relating to fire safety, health and the wellbeing of occupants (including accessibility and indoor air quality).
Michela reviewed the key points we seek as regards fire safety, based on our earlier involvement in the review of hotel fire safety, as well as technical and structural requirements such as:
fire safety management,
emergency planning,
staff training and education,
the setting up of a European injury database which addresses fire accidents (and near-misses).
She also gave support to points raised by EuroFSA on the need to consider the safety of vehicles stored in buildings, as we are aware of mobility scooters causing fires. In the Fire Information Exchange Platform, we suggested considering how to convey the message of fire prevention to consumers and making basic fire safety training available to the public.
Also during Fire Safety Week, ANEC attended a webinar that discussed the latest research from Belgium and the Netherlands on the risk of smoke propagation, and solutions to prevent the risks to vulnerable people. Strategies such as escape, defend, and-stay-in-place measures were discussed from a technical perspective and the perspective of human behaviour. For more, go to http://bitly.ws/xkHu .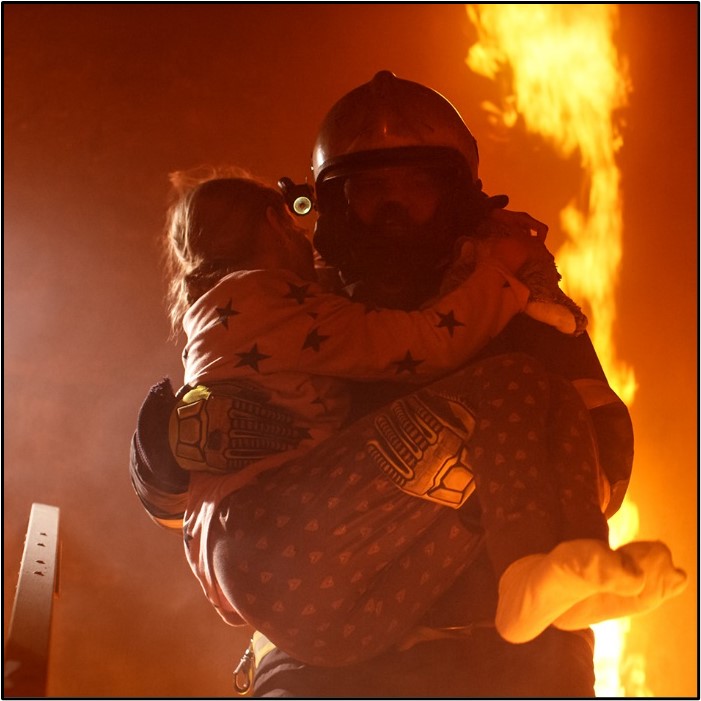 News from ANEC member countries
New publications for consumers (in the Czech language)
The Czech Consumer Association has issued a series of consumer-related publications.
A complete edition of the on-line magazine 'Top-normy' can be found at https://bit.ly/3u2Loo5.
Individual stories on:
We must thank our Czech member, Libor Dupal, for bringing these to our attention.
Unwanted substances in everyday products
THINK Chemicals of the Danish Consumer Council have been examining the presence of PFAS (per-and-polyfluoroalkyl substances) in everyday products. They found PFAS in several product categories.
The presence of PFAS in cosmetics is considered worrying, both to the consumer and the environment. Some companies have promised to phase out PFAS from their products, but others insist it is necessary. More information can be found at http://bitly.ws/xkJg
Some frying pans were revealed to be misleadingly sold as not containing banned substances of PFOA or PFOS. Others were found to contain another fluorinated substance, better known as Teflon. As this lack of transparency misleads consumers, THINK Chemicals have reported certain brands of frying pan to the national Ombudsman. Not only is misleading consumers illegal, but use of the pans can cause a risk to health if are not used as instructed. More information can be found at http://bitly.ws/xkJS
Waterproofing on a child's snowsuit has also shown to contain PFAS and bisphenol A (BPA), the latter being a known endocrine-disruptor in humans. Such a cocktail of harmful chemicals magnifies the risk to health. More information can be found at http://bitly.ws/xkKy.
Other articles and tests can be found at http://bitly.ws/xkKr.
For comments or if you wish to write an article for the ANEC Newsletter, please contact: Helena CLARK (This email address is being protected from spambots. You need JavaScript enabled to view it.).