The sustainability of goods and services is of increasing public concern. No product or service is delivered without an environmental or social cost. Many consumers are beginning to base their purchasing decisions not only on quality, price and availability, but also on the environmental and social impacts associated with the product or service. Therefore, sustainability plays a significant role in consumer product policy and standards.
The work programme of the Sustainability sector also includes the ANEC strategy on how to reduce exposure from hazardous chemicals in consumer products. In addition to the actions planned regarding sustainable consumption and production policies, ANEC has a specific interest in the overdue EU strategy to achieve a non-toxic environment that was foreseen in the seventh EU Environment Action Programme (7EAP).
Please see more on the Page on Chemicals.
ANEC focuses on consumer and health related concerns with regards to the EU environment policy priorities, following the implementation of the seventh EU Environment Action Programme (7EAP) and the continuation of respective activities in the future Eighth Action programme. Better application of existing technologies and more consideration of the environmental implications in the product design stage can make an enormous contribution to environmental protection. ANEC has long since collaborated with BEUC, the mainstream European consumer organisation, on the consumer expectations from the European Sustainable Consumption and Production (SCP) Policy.
Also, in light of the amount of information consumers are bombarded with when purchasing (green) products, consumer organisations warn that consumers should not be expected to take all the responsibility for overconsumption and consequent excess of waste. In our activities, we have advocated instead for an enhancement of the EU environmental related product regulation establishing performance requirements using synergies between different existing environmental instruments.
ANEC keeps calling for the level of ambition of existing SCP policy tools such as Ecodesign, the Ecolabel and the Energy label to be maintained and enhanced.
ANEC collaborates with BEUC in defending and representing the consumer perspective in the implementation of the Ecodesign Directive and the Energy labelling of consumer products.
ANEC also works with ECOS – the European Environmental Citizens' Organisation for Standardisation – in a project to represent environmental and consumer NGOs in Ecodesign related standardisation.
To find out more about these projects, please visit ANEC website page on Energy.
We all agree that resources are finite and sooner or later the limits to further growth of material and energy flows will be reached. However, to ANEC, it is difficult to see how the early EU action plan for the Circular Economy could contribute to the desperately needed fundamental change of direction associated with significantly reduced resource use, as opposed to the concept of infinite growth enriched with circular flows.
In our position paper, we stress the discussion on circular economy risks being misled from the onset if we lose the key aim of a strategy leading to sustainable development. The final objective remains socially acceptable reduction of the use of resources, and of environmental and human health impacts. There is also a need to develop measures based on meaningful, robust and verifiable indicators, and we believe policy measures should bring about changes in the foreseeable future. We call for a 'resource-saving economy' including circular elements, rather than reversing the order and going for a 'circular economy' in which resource saving is a mere side aspect.
Environment-related labelling schemes need to provide clear and unambiguous information if they are to support consumer choice. This is not the case at the moment where there is an overload of information on environment-related labelling schemes and where inconsistencies exist. It is also important to provide clear scales of comparison, as in the case of the EU Energy Label. In addition to LCA-based information, important additional environmental information from other sources should also be taken into account (such as the impact on human health, risk assessment, eco-label criteria and declaration of chemicals), and such information should be displayed in formats that clearly indicate the relative magnitude of the environmental impact of one product compared to another one.
ANEC has long been active in the ISO committee on environmental management standardisation ISO/TC 207. We are concerned that the enforcement of, and compliance with, environmental standards - and labelling schemes in particular - vary between Member States across the EU. This issue is of great importance to consumers because, without independent validation of manufacturer claims, the reliability of label information cannot be checked and the schemes are open to abuse. Furthermore, if the label is not displayed correctly, the consumer cannot make an informed choice.
Between 2013-2016, the European Commission carried out 'Environmental Footprint (EF) pilots' in view of having a harmonised methodology for the calculation of the environmental footprint of products, services and organisations based on a Life Cycle Assessment (LCA) approach. The 26 pilots were carried out by groups of organisations, who volunteered to develop the rules for their product or sector having both Product EF pilots and Organisation EF pilots.
ANEC, as well as industry stakeholders, then strongly opposes the use of Product Environmental Footprint/Organisation Environmental Footprint as the basis for SCP instruments and environmental labelling schemes. Studies conducted by ANEC have highlighted the methodological constraints of the LCA approach such as lack of precision, limited comparability, difficulty to identify superior products or omission of relevant environmental aspects. For example, an ANEC study on environmental product indicators and bench-marks in the context of environmental labels and declarations, showed that indicators based on LCA methodology may not be the best option to suitably characterise and declare the environmental performance of a product. Life cycle assessment is a suitable tool for orientation at the onset of indicator development or regulatory requirement setting. However, suitable production, consumption or disposal indicators are typically more robust and in many ways, more meaningful or relevant, as well as cheaper. They can also be measured and are easier to verify.
In its position paper 'Environmental Assessment goes astray: A critique of environmental footprint methodology and its ingredients', ANEC criticised that many LCA indicators are used for advertising, but do not necessarily provide sound information to help consumers to choose an environmentally-friendly product. We confirmed that LCA methodology features fundamental shortcomings, including the dependency on numerous subjective choices, lack of adequate data and limited precision, and is not suited to adequately address certain environmental impacts. ANEC criticises Life Cycle Assessment (LCA) as a tool for the measurement of environmental impacts of products and organisations, and calls on the European Commission to re-think its approach to environmental assessment. ANEC put forward an alternative approach to that of the European Commission, also proposing a framework for the selection of environmental indicators. Although the critiques from ANEC and other stakeholders added delay, the Commission still published the package "Building the Single Market for Green Products". The Commission encourages private actors to use the environmental footprint methodologies on a voluntary basis. ANEC is following the European Commission 'Environmental Footprint journey' as it further discusses and explores potential future applications for the Environmental Footprint methods and use of Environmental Footprint Category Rules (PEFCRs).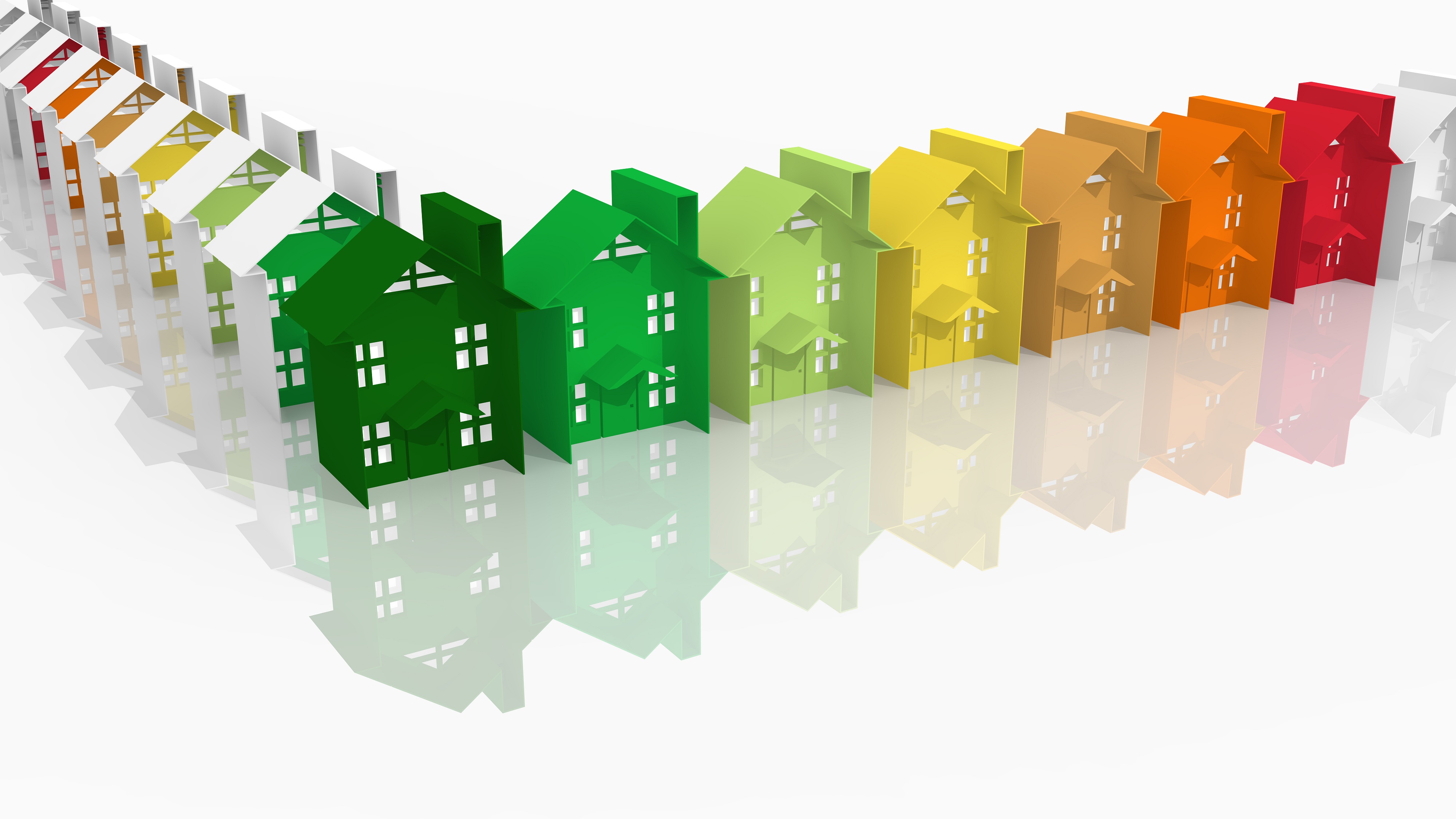 Construction products should not pose a threat for the occupants of the building or the environment. Standardisation in construction facilitates the equal assessment of environmental, economic and social aspects of sustainability of construction products, buildings and services. Also, the communication to the consumer, preferably by labelling, plays an important role. The ambition of ANEC is to establish a harmonised and coordinated EU policy which leads to a significant reduction of all environmental burdens associated with buildings and takes into account the interests of both business and consumers.
ANEC highlights the need for a single European concept of sustainability in buildings, which would involve all relevant actors and include ongoing activities, in order to develop a suitable framework to address environmental issues in the construction sector using a broad range of instruments. We advocate work on European building-related specifications to establish criteria based on well-established national building schemes. These include European tools, such as the Green Public Procurement (GPP) Product Sheet Construction. The ANEC position paper 'Sustainable construction - A building site without end. Alternatives to flawed standards' gives further details on our standpoints.
For several years, ANEC was active in CEN/TC 350 'Sustainability of construction works' and its Working Group 3 'Product level'. Considering the limited reflection of consumer concerns in the work over the years, we now only monitor the activities.
ANEC believes that the goal of standardisation work in TC 350 should be the equal assessment of the environmental, economic and social aspects of the sustainability of products, buildings and services, and its communication to the consumer (preferably by labelling). Specific stipulations that lead to comparable results are needed. The results of the standardisation work have been disappointing from a consumer perspective and, in particular, we believe EN 15804:2012 Sustainability of construction works. Environmental product declarations. Core rules for the product category of construction products unacceptable. We expressed our views in the ANEC paper: 'Sustainable construction - A building site without end. Alternatives to flawed standards'.
Separately, ANEC was also involved in the development of Ecolabel criteria for buildings and EMAS - EU Eco-Management and Audit Scheme sectoral documents for buildings. ANEC has especially welcomed the latest draft of the EMAS Reference Document, 'Best environmental management practices' (BEMPs) in the construction sector, developed by the Institute for IPTS of the European Commission Joint Research Centre. The document takes into account the findings of the ANEC study on environmental & health-related criteria for buildings. It provides an overview of the common specific indicators for the construction sector and derived benchmarks.
In our position paper 'Laying the foundations for sustainable buildings', ANEC calls for a European strategy on sustainable construction, with the aim to achieve reliable sustainable performance assessment of buildings, the provision of meaningful measurement indicators, and reliable information to consumers and construction professionals. ANEC believes energy performance remains crucial for the overall environmental performance of buildings, as we highlighted in our input to the Evaluation of the Energy Performance of Buildings Directive.
ANEC notes that a more consistent and harmonised methodology is required to improve the reliability of certificates for the energy performance of buildings. It is important to streamline the variety of calculation methods used in Member States, as well as the various indicators used in energy performance certificates. Such rationalisation should derive from an open discussion about the strategies, concepts, environmental indicators and benchmarks that should be pursued to achieve a truly sustainable buildings sector.
In the framework of the resource efficiency debate, we also outlined the consumer perspective in a paper on the common EU framework of core indicators for the environmental performance of buildings.
Current CSR reporting schemes are not fully comparable and often impeding reliable benchmarking. In our position paper on Corporate Social Responsibility (CSR) reporting, we argue that an ineffective reporting scheme can trigger greenwash or the advertising of pseudo-sustainable products and services.
ANEC believes a European approach to corporate accountability reporting should therefore commence with guidelines for non-financial reporting. A first set of requirements and indicators could be built upon, supported by more detailed and comprehensive reporting requirements and indicators later. (See also ANEC paper). The broad discussion needs to take place in a democratic multi-stakeholder platform. We also included our requests in our contribution to the Directive 2014/95/EU on disclosure of non-financial and diversity information by large companies and the related non-binding guidelines on methodology for reporting non-financial information, i.e. for disclosing environmental and social information.
ANEC has been active in CEN TC 415 'Sustainable and Traceable cocoa' / ISO TC 34 SC8 'Cocoa' in order to promote the position that consumers have the right to make informed choices and that products claiming sustainability need to achieve a certain quality level regarding sustainability aspects. The committees aimed at developing three standards - one on sustainability, one on traceability and one on the requirements for the certification of sustainable and traceable cocoa. It addresses in addition human and labour rights issues such as empowerment and access to education and literacy/numeracy. This work could lead by example on new standards about sustainability claims in other (food) products.
The CEN Strategic Advisory Body on Environment (SABE) plays an important role in the development of positions based on discussions with relevant stakeholders. Participating in SABE's activities is therefore crucial for ANEC. The CEN SABE ENIS ('Environmental Issues in Standardization') team focusses in particular on addressing environmental aspects in the standards for products and services). Further to our participation in SABE, we have also been promoting the greening of standards in the committees and working groups to which we contribute.
ANEC Austrian member also led development of CEN Guide 16, Guide for addressing chemicals in standards for consumer-relevant products. A video prepared by ANEC member that summarises and gives tips to standardisers on its use is available on CEN Website.
Resource efficiency has become one of the key political priorities of the Commission in order to foster sustainable growth and move toward a resource-efficient, low-carbon economy. The Commission has been looking into possibilities to develop indicators for measuring resource efficiency.
ANEC believes resource efficiency indicators should make resource inefficiency visible, thus allowing requirements to be set through Ecodesign or other policy instruments in order to help lower costs for consumers during the use phase. The waste hierarchy needs to be the guiding principle, hence preventing early failure of products and rampant consumerism. To give a first priority to waste prevention means not only to give political support to durable and repairable products but also to substitute - wherever feasible and useful - disposable by reusable products (e.g. to give strong support to reusable packaging and discourage one-way and oversized packaging). Then, with a view to enhancing trustworthy recycling, it is crucial to ensure that no hazardous chemicals are contained in products.
The EU Circular Economy strategy aims at "transforming Europe into a more competitive resource-efficient economy, addressing a range of economic sectors, including waste". ANEC position paper on the interface between chemicals, products and waste legislation "Keeping hazards in the circle?" – stresses it is crucial for the EU institutions to address the interface between chemicals, products and waste legislation, as a basis to develop policies that can deliver a circular economy which truly responds to the objective of the socially-acceptable reduction of the use of resources, and of environmental and human health impacts. ANEC also addressed the problem of contamination of waste, and products made from waste products, being not just limited to "legacy substances" but also related to substances not restricted in virgin materials and the products made from them. In particular, as mentioned above, the paper further highlighted the need to address gaps in legislation for chemicals in consumer products when analysing the interface between chemicals, products and waste legislation.
ANEC has contributed to DG Environment consultations on resource efficiency indicators, plastic waste reduction, and in particular plastic bags, and we bring forward consumer requirements in this area, asking for reduction targets from a perspective that considers other elements, such as the durability of appliances. ANEC supports the notion of mandatory requirements on packaging optimisation and minimisation by strengthening existing instruments, in particular the Packaging Waste Directive.
ANEC is represented in, or monitors, the work of various Technical Committees dealing with environmental issues at both the European and international level:
ISO TC 207 'Environmental management'
CEN TC 415 'Sustainable and traceable Cocoa' and ISO TC 34 SC8 'Cocoa'
CEN SABE 'Strategic Advisory Body on Environment'
CEN/SABE/ENIS - Environmental Issues in Standardisation
CEN CENELEC SABE Topic Group Circular Economy
ISO TC 323 'Circular economy'
ISO TC 322 'Sustainable Finance'
ISO/TC 322 WG 1 'Sustainable finance framework'
CLC TC 111X 'Environment'
CEN TC 350 'Sustainability of construction works'
CEN TC 261 'Packaging' SC4 'Environment'
Ecodesign and energy related technical bodies are mentioned under: the ANEC web page on Energy
European Commission groups:
European Commission Joint Meeting of Member States Groups on Integrated Product Policy (IPP/SCP) and Resource Efficiency
European Commission Integrated Product Policy (IPP/SCP) subgroup on the Environmental Footprint Transitions phase
European Commission Environmental Footprint Steering Committee
European Commission - EASA Mirror Committee on Cabin Air Quality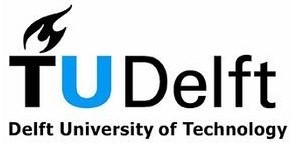 ANEC participates in a consortium of consumer groups, researchers and repair companies that kicked off a project in May 2019 to fight products which fail too early, a phenomenon also known as 'premature obsolescence'. The 4-year partnership - funded by EU's biggest research programme Horizon 2020 - is a concrete outcome of the EU's intention to set up a circular economy.
Resource use and waste generation of electrical and electronic equipment has soared in the past decades. In the EU, discarded equipment such as fridges, computers, printers and coffee machines is one of the fastest growing waste streams, rising by 3-5% per year. It is not only putting a strain on the environment but also on consumers' budgets.
The project, named PROMPT (which stands for "Premature Obsolescence multi-stakeholder product testing programme"), aims to push for products designed to last. To do so, partners will join forces to set up an independent test assessing the lifetime of consumer products. The consortium will also explore how the test method can be used to improve product design, consumer information, technical standards and legislation, and encourage companies to manufacture longer-lasting products.
Consumer complaints about early failing products will also be collected in several European countries. The tool will inspired by the 'Trop vite usé'/'Te rap kapot' platform developed by Belgian consumer group Test Achats/Test Aankoop.
Longevity goes beyond the "from factory to bin" approach, it is also about consumer behaviour. That is why researchers will investigate how to incentivise consumers to keep products for longer, go for repair and accept second-hand items.
ANEC leads the tasks relating to standardisation and coordinate dissemination of the results of the project to European standardisation organisations CEN-CENELEC and ETSI as well as at the international level to ISO and IEC.
Project partners are:
- National consumer organisations: Consumentenbond (Netherlands), OCU (Spain), Stiftung Warentest (Germany), Test Achats/Test Aankoop (Belgium), UFC-Que Choisir (France);
- Umbrella consumer groups: ANEC, BEUC, International Consumer Research and Testing (ICRT);
- Research institutes: Delft University of Technology (Faculty of Industrial Design Engineering), Fraunhofer Institute for Reliability and Microintegration;
- Repair enterprises: RUSZ (Vienna-based social enterprise specialised in repairing white goods) and iFixit (repair company specialised in computer and mobile phone repair).
Read more about the Project in our ANEC/BEUC factsheet on PROMPT Project.
To access position papers related to Sustainability please click the link, Position papers.