Lead story
Dear ANEC family and friends,
I wanted to make time to acknowledge the great considerations and efforts being made by the entire Secretariat, and each of you, to maintain a positive level of engagement and commitment to ANEC's mission, despite the enormous challenges we are all having to manage at this time.
Each of us is struggling to some degree in terms of family and health, as well as the acceptance and management of what is the most extraordinary, silent and invisible threat to our wellbeing.
It is clear that you are not deterred by the difficulties with which we are all currently presented. The same must be said for our nearest colleagues and collaborators in BEUC, ICRT and CI, as well as those in the other European and international bodies with whom we work.
What is a significant positive factor in all of this is how each and every one of you has known, through your experiences and contributions over years on behalf of consumers everywhere, that standardisation is critically important to the lives and livelihood of each and everyone else.
In the context of the present pandemic, this has been underlined by the decision of CEN-CENELEC and their members to make some European standards for personal protective equipment available free-of-charge, in order to encourage other manufacturers to enter the production of masks, gloves etc. The decision followed a special request from European Commissioner, Thierry Breton. ISO has since followed suit for similar standards. See the CEN-CENELEC press release.
There is no doubt we will see the effects of COVID-19 and its global impact in all of our future considerations of strategic planning and engagement. We are learning how to cope and will see new considerations emerge from that learning. However, for now, it is important that we take care of our families and ourselves, following the guidance we are receiving and do all that is necessary and possible to maintain our health and wellbeing.
Please note that, although the Secretariat is closed until at least 3 May, in line with the decision of the Belgian federal government, the whole team remains available and would be happy to respond to concerns or problems you may have, be it by email, teleconference or virtual meeting, during this unprecedented time.
Again, let me applaud you for the work you continue to do with and for ANEC!
With very best wishes,
Dermott
Dermott JEWELL
ANEC President
Horizontal
CEN-CENELEC have agreed, in collaboration with their Members and after an urgent request from the European Commission, to make freely-available a series of European Standards for medical devices and personal protective equipment used in the context of the COVID-19 pandemic.
This exceptional decision is motivated by the need to tackle the severe shortage of protective masks and medical equipment experienced all around Europe due to the exponential growth of the pandemic. The standards will enable quicker and smoother access to market of new fundamental medical and protection equipment.
Providing free access to the national adoptions of this set of European standards facilitates the work of the many companies within the European Economic Area which are reconverting their production lines to deliver tangible results quickly, and ensure that healthcare professionals and patients have access to the equipment they urgently need.
The standards made available cover common filtering masks, medical gloves and protective clothing and are available for free download from the websites of CEN national members.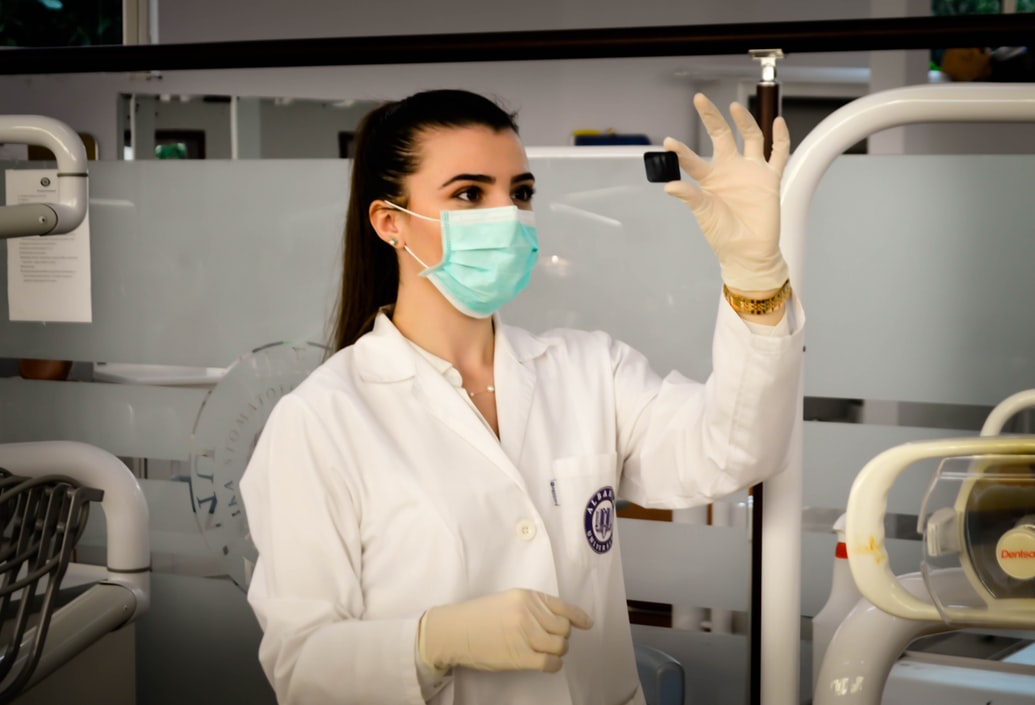 AFNOR, the French national standards body, has developed a freely-available document that provides businesses and consumers with instructions on making a mask for personal use. The document has been downloaded many tens of thousands of times since Friday 3 April.
On 15 March, World Consumer Rights Day 2020, ANEC published a factsheet with CEN-CENELEC to mark this year's theme of the #SUSTAINABLECONSUMER.
The factsheet recognises the importance of European standards, developed with effective consumer participation, in supporting eco-design and energy legislation to deliver products that are not only less harmful to the planet, but which result in financial savings for consumers (ANEC and BEUC calculated these savings to be worth at least 330€ for the average household in 2016). It also notes the role of information in aiding consumer choice, and the need for such information to be accurate and transparent.
Child Safety
The annual meeting of the ANEC Child Safety WG, which was planned to be held in Brussels, was replaced by four virtual meetings due to the corona pandemic. The meetings took place on 19-20 March and were attended by 20 experts.
Items discussed included achievements and upcoming challenges in standardisation work on toys, sports & playground equipment, childcare articles & children's furniture and other products related to child safety. Smart toys and second hand products were also discussed.
We must thank Helen Amundsen and Mike Hayes for having co-chaired the web meetings, as well as all our volunteer experts, for their participation, dedication and continued commitment. Although it wasn't 'business as usual', the virtual meeting of the ANEC Child Safety WG made excellent progress in taking further steps to protect the youngest and most vulnerable of consumers.
Following the meeting, further ANEC teleconference meetings were held and will continue to be held with experts on a regular basis.
Following concerns expressed by ANEC and several CEN members, the second Enquiry on prEN 1466 'Carry cots and stands' resulted in disapproval of the draft standard.
ANEC submitted comments and a Favourable Opinion during the first Enquiry in 2018. Although most of our comments were accepted, the version sent to the second Enquiry contained significant problems relating to the best practices for safe sleeping as a consequence of some ANEC comments having been rejected. For example, there was no requirement that carrycots should be capable of being used with the base horizontally.
Moreover, cribs have a minimum side height of 200 mm but carry cots have much lower minimum side heights although both products have similar functions. In fact, for shorter carry cots, the minimum side height is less than that permitted for bedside sleepers when their drop-side is in its lowest position, thus presenting a serious suffocation hazard if the baby manages to put its head over the side. Also, allowing an angle at the base of 30 degrees is unacceptable as it seriously conflicts with best practices for safe sleeping. The cribs standard (EN 1130:2019) allows the crib to be inclined at an angle of only 10 degrees. Finally, the draft standard noted that carrycots have a sleep function. However, for soft carrycots, there was the unrealistic warning that the child should never be left unattended in the product.
As a result, ANEC repeated these concerns and gave a Not-Favourable Opinion during the second Enquiry. ANEC will keep following the development of this standard to ensure safe sleeping conditions for children".
The 2020 joint market surveillance action on childcare articles - funded by DG JUST and coordinated by EY – is to focus on baby nests, co-sleepers and sleep bags.
A stakeholder web meeting with ANEC and ENPC (the European Nursery Products Confederation) took place on 16 April. The aim of the meeting was for stakeholders to voice concerns about risks arising from these products, and to exchange technical insights.
Both ANEC and ENPC noted there is no standard for baby nests, and queried what should be the technical specification against which the products will be tested. We suggested guidance could be provided through a hazards and risks analysis, a study of medical literature, Commission Decision 2010/376/EU of 2 July 2010 and the related mandate M/497 for certain products in the sleep environment (even though it does not address baby nests), as well as mandate M/264 on child care articles.
Concerning co-sleepers, both ANEC and ENPC expressed their reservations about EN 1130:2019 and highlighted the three main problems: the minimum height of the drop side is too low; the lack of a requirement for the drop side to lock automatically when raised; and concerns as to whether advice on the safe use of the product is followed by parents.
On sleep bags, both ANEC and ENPC highlighted their reservations about the standard EN 16781, which is under revision. ANEC asked for the joint action to pay specific attention to the neck and arm openings of the sleep bags, to make ensure a child is not able to slip into the bag.
Accessibility
We4Authors is shorthand for the "Pilot on web accessibility for web authoring tools producers and communities", a European project led by Funka, a non-profit organisation working on accessibility of digital and similar interfaces in regards of content, design and technology. The project aimed at incorporating accessibility features by default in authoring tools used by the public sector in Europe.
In support of the project, ANEC and Funka hosted a workshop last year on the accessibility of web authoring tools.
The project results can be found at the following links:
Statistics and analysis about which CMS are used in public sector in the EU
Guidelines for different target groups
We believe these findings will prove invaluable for stakeholders involved in eAccessibility standardisation as they provide good practice and concrete guidelines for the whole community, in the context of supporting the implementation of the Web Accessibility Directive.
In 2017, ANEC launched an appeal in CEN against the standard EN 81-70 'Safety rules for the construction and installation of lifts - Particular applications for passenger and goods passenger lift - Part 70: Accessibility to lifts for persons including persons with disability' because of inadequate requirements for the colour contrast of buttons in the control panels of lifts. After almost three years of discussions, we are delighted a solution to the appeal has now been reached.
Due to an uncertain start in the discussions to resolve the appeal, despite the creation of a dedicated WG7 in CEN/TC 10, we wrote to the European Commission to express our view that EN 81-70 did not meet the essential health & safety requirements of Directive 2014/33/EU on lifts and M/549. With the support of the European Blind Union and European Disability Forum, we opposed citation of the standard (notably Clause 5.1.2, Table 2) in the Official Journal of the EU. Indeed, the EC decided to reject EN 81-70 as a Harmonised Standard because of several issues demonstrating non-compliance with M/549 and the drafting rules for standards. Other lifts standards were also rejected.
The EC stressed that Harmonised Standards for lifts and safety components for lifts, while ensuring a high level of protection of health and safety of persons, must be elaborated in an inclusive process taking into account usability and accessibility in line with the UN Convention on the Rights of Persons with Disabilities.
We welcome that the discussions since have led to a solution acceptable to all parties and supported by the CEN Technical Board. We welcome its instruction to CEN/TC 10 to start an immediate revision of EN 81-70 in order to implement the technical agreement.
ANEC must especially thank Isabella Steffan and Monika Klenovec, its representatives in TC 10, for their commitment and hard work during the discussions.
Sustainability
The European Commission adopted on 11 March the new Circular Economy Action Plan (CEAP). The Plan foresees measures to achieve four main objectives: 1. Making sustainable products the norm in the EU; 2 Empowering consumers through reliable information; 3. Focusing on sectors that use most resources and have high circularity potential; 4. Ensuring less waste.
ANEC particularly welcomes the intent to extend the Ecodesign Framework to the broadest possible range of products, and the measures for waste prevention. These answer some of our long-standing demands in the area of sustainable consumption and production.
With a view to the success of these measures, the forthcoming Chemicals Strategy for Sustainability will be key in further addressing the interface between chemicals, products and waste legislation.
The New Circular Economy Action Plan website provides all background documents, including the Summary of the responses to the CEAP Roadmap public consultation. Although our reply regarding product policy and hazardous chemicals is recorded, our views on the Product Environmental Footprint are not reported.
We believe the EU should grasp the opportunity to emerge from the COVID-19 crisis with a Circular Economy model that reduces use of resources and impacts on the environment and human health. We are willing to contribute to the next steps.
Digital Society
The Digital Society experts met remotely on 2-3 April to discuss ANEC positions on different digital issues.
Items considered included the internationalisation of EN 301 549 on e-Accessibility via transposition to an international standard and the final approval of ETSI EN 303 645 on consumer IoT security. Our experts expressed concerns about both items. Meanwhile, they welcomed the new CEN/CLC JTC 19 "Blockchain and Distributed Ledger Technologies' initiative which they believe could increase the level of consumer protection in authentication & identity (eIDAS requirements) and in achieving compliance with GDPR requirements. Autonomous cars were also discussed, with the need to ensure consumer safety and privacy are emphasised in both legislation and standardisation.
We must sincerely thank all our experts for their participation and our WG Chair, John Ketchell, for chairing the meeting so effectively from a distance!
During the previous week, we were also pleased to have opportunity to keep in touch with our experts through two webinars. We plan further webinars in the next weeks.
Services
The ANEC Services WG met virtually on 15 April, with the agenda focused on the Services work programme for 2020.
A first fruitful web meeting saw experts discuss their activities in areas ranging from horizontal services standards, patient-centred care and quality-of-care for older people, to inclusive services and security services. In a second part, our experts discussed international standardisation of e-commerce and the sharing economy, and the ANEC contribution to new activities in the area of financial services. A BEUC colleague briefed the meeting on the EU policy context of e-commerce, and the EU Digital Services Act which is expected to be issued by the EC this year.
Of course, we thank WG Chair, Keith Lewis, and all of our experts for their commitment and valuable contributions during the remote meetings.
Looking ahead to the end of the COFID-19 pandemic, we believe a first ISO standard on hotel services could help reinvigorate service providers in meeting the expectations of their customers, ISO 22483 'Tourism and related services – Hotels – Service requirements'.
Mindful of the absence of comparability among various national hotel ratings, ANEC contributed to the development of this standard that for the first time provides an internationally-agreed reference for these services.
For comments or if you wish to write an article for the ANEC Newsletter, please contact: Marijana ANTAROROVA (This email address is being protected from spambots. You need JavaScript enabled to view it.).